Featured Artist
Nils Hoffmann
It's not an every day thing that a 17 year old dj starts his producer career with a 1.5 Mio plays track on Youtube. "Balloons" produced by Berlin based DJ/Producer Nils Hoffmann is one of those examples that a new ...

Read more...
About
Eine Sauna für die Seele – das war ursprünglich eine Metapher für die frühen Akademien im antiken Griechenland, die jedem Menschen freien Zugang zu intellektuellem Miteinander, Philosophie und, nun ja, Hedonismus ermöglichten.
Bei unserer Seelensauna geht es mehr um Musik als um Philosophie, jedoch ist der Hang zur Lebensfreude und zum Miteinander geblieben. Wir möchten mit euch Tage, Abende und Nächte erleben, die den Alltag draußen lassen und so Geist und Seele von banalen Sorgen befreien – dafür machen wir unsere Parties!
Wenn es um Musik geht, sind wir große Freunde der Abwechslung. Wir spielen nicht ausschließlich Techno oder House oder aus irgendeiner anderen Schublade – wir möchten eine tolle Zeit mit guter Musik haben, und hierbei führen viele Wege ans Ziel. Wenn ihr für Abwechslung und das eine oder andere Experiment ein offenes Ohr habt, dann seid ihr bei uns richtig aufgehoben. Im Mittelpunkt steht aber immer auch die Tanzbarkeit: Wenn ihr darauf tanzen könnt, sind wir uns einig. Oder so ähnlich.
Für uns gehört auf eine tolle Party nicht nur gute Musik und eine stimmungsvolle Umgebung, sondern auch gesunder Menschenverstand – daher gilt für und bei uns: Rassismus, Sexismus und Homophobie sind nicht willkommen!
Unser wilder Haufen Künstler besteht aus: Wankelmut, Nils Hoffmann, Steve Hope, Talul, Patrick Schulze, Josia Loos, Dachgeschoss, Extennisspieler und Alex Steckel.
Ridleys Nightclub, Dundalk, Ireland
Happiness "The Reunion", Chaya Fuera, Vienna, Austria
Coach, Banbridge, United Kingdom
Tante Rike, Bonn, Germany
Parkhaus, Lübeck, Germany
Geheimer Ort, Berlin, Germany
Secret, Berlin, Germany
Secret, Berlin, Germany
JuzI, Göttingen, Germany
Bullitt Club, München, Germany
Republic, Salzburg, Austria
One Again, Marseille, France
Output, New York, United States
The Hoxton, Toronto, Canada
Loved Noise Indoor Festival, Landshut, Germany
Get Whipped, Volksgarten , Vienna, Austria
Borderline, Basel, Switzerland
Ritter Butzke, Berlin, Germany
Ritter Butzke, Berlin, Germany
Ritter Butzke, Berlin, Germany
Ritter Butzke, Berlin, Germany
Ritter Butzke, Berlin, Germany
Ritter Butzke, Berlin, Germany
Indigo, Istanbul, Turkey
Demi Monde Spektakel, Leipzig, Germany
D! Club, Lausanne, Switzerland
Tanz der Masken, tba, Halle (Saale), Germany
Sternstunde inna Bucht, Berlin, Germany
Labyrinth Club, Antwerpen, Belgium
Tante Rike, Bonn, Germany
Mergener Hof, Trier, Germany
Tante Rike, Bonn, Germany
Mergener Hof, Trier, Germany
Dreams, Koblenz, Germany
Dreams , Koblenz, Germany
Tante Rike, Bonn, Germany
St. Judes, Glasgow, United Kingdom
Dr.Vogel Club, Osnabrück, Germany
The Tunnels, Aberdeen, United Kingdom
Saadiyat Beach Club, Abu Dhabi, United Arab Emirates
The Grand Factory, Beirut, Lebanon
Romy S., Stuttgart, Germany
Zimmer, Mannheim, Germany
Koo Beach Bar, Lanarca, Cyprus
Garage, Basel, Switzerland
Zypern, Zypern, Cyprus
Weekend, Berlin, Germany
Pavillion , Hannover, Germany
Weekend, Berlin, Germany
Weekend, Berlin, Germany
We Are FSTVL, Essex, United Kingdom
Exhaus, Trier, Germany
Lighthouse Festival, Lighthouse Festival, Porec, Croatia
Kugl, St. Gallen, Switzerland
Secret Solstice Festival, Reykjavik, Iceland
Suicide Circus, Berlin, Germany
Suicide Circus, Berlon, Germany
Suicide Circus, Berlin, Germany
Suicide Circus, Berlin, Germany
Ultra Europe, Split, Croatia
Ultra Europe, Split, Croatia
Feel Festival , Kiekebusch, Germany
Last Podcast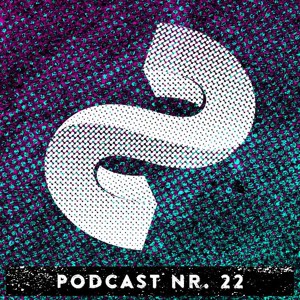 Seelensauna Podcast #22
Mixed by The Meeronauts